Pastors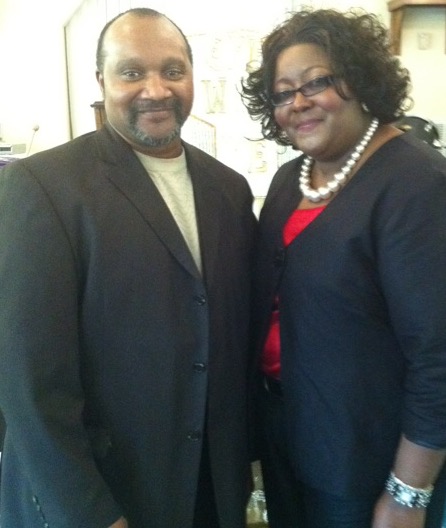 Apostle Eyvone Smith and Pastor Harry Smith are the Founders and Pastors of His Harvest Ministries, Inc, which was established in 1986. They have been active members of True Sons and Daughters, under the leadership of Apostle Michael O. Exum, since November 2013. They were also active members of the Potter's House International Pastoral Alliance (PHIPA) from 1995 - 2013, under the leadership of Bishop T.D. Jakes of Dallas, Texas and the International Network of Affiliate Ministries (INAM), from 2007-2013, under the leadership of Bishop E.L.Warren of Quincy, Illinois. Apostle Eyvone and Pastor Harry continue to esteem Bishop T.D. Jakes and Bishop E.L. Warren with high regards and great appreciation. They also continue to be connected with Bishop E.L. Warren. In addition, they extend their ministry through evangelism as volunteer chaplains with the Baptist Memorial Hospital in Oxford, Mississippi and worldwide.
Apostle Eyvone and Pastor Harry love the Lord. Their ministry goal is to teach the Word of God- making it plain so that the listeners can become hearers and doers of the Word- applying the Word of God to every area of their lives; thus becoming WHOLE; spirit, mind, and body. Their primary desire is to please the Lord and see the body of Christ blessed by the gifts and talents HE has bestowed on them. God has used them as prophets, preachers, and teachers for over 30 years throughout the United States and Abroad. They specialize in ministering to the hurting, the lost, and the mentally and physically challenged.
Apostle Eyvone and Pastor Harry are natives of Oxford, Mississippi. They have been married for over 40 years. They have four daughters, two sons, two son-in-laws, eleven grandchildren, and four great grandchildren. Apostle Smith attended and graduated from the Mid-South Technical College in South Carolina.